MyOdoo CRM
Discover our CRM Mobile App for your salesmen and allow them to manage their quotation and sales order on mobile devices
Take control on your sales flow and commercial pipeline everywhere, everytime !
MyOdoo CRM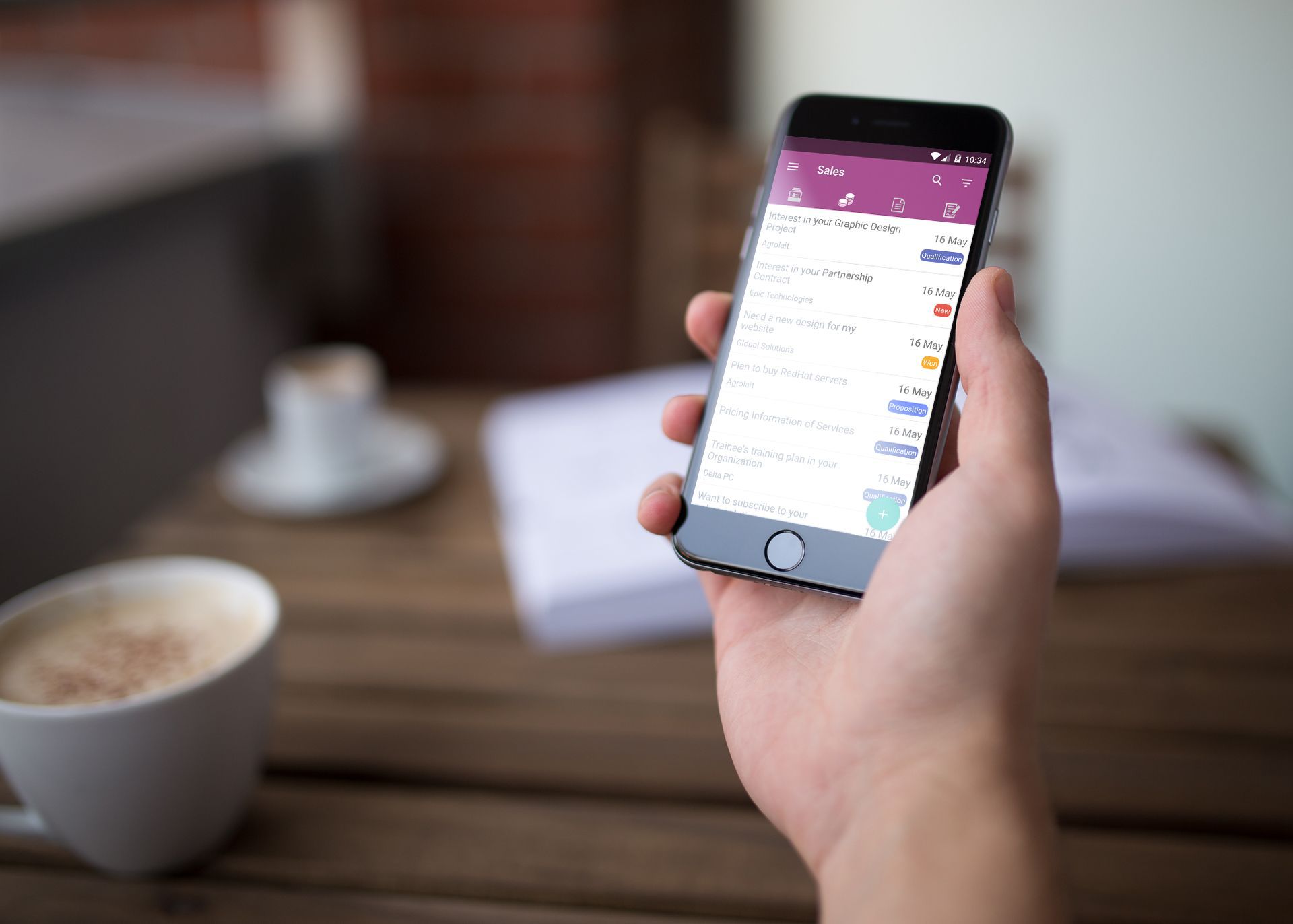 Manage your commercial flow


Create your tracks, convert your leads into business opportunities, realize your quote directly from the application and send them to the final customers.
MyOdoo Sales allows you to view and interact with your business flow.
Optimize your time


No more endless searches to find the business card from the prospect met the day before, take directly a picture of it with your smartphone and link it at your lead.
You can directly encode the relating actions to this prospect and so have the recalls appropriate time.
Ex: call lead X at 2.00 PM
By linking MyOdoo Sales to MyOdoo Dashboard, you can check exactly where you are standing compared to the monthly goals.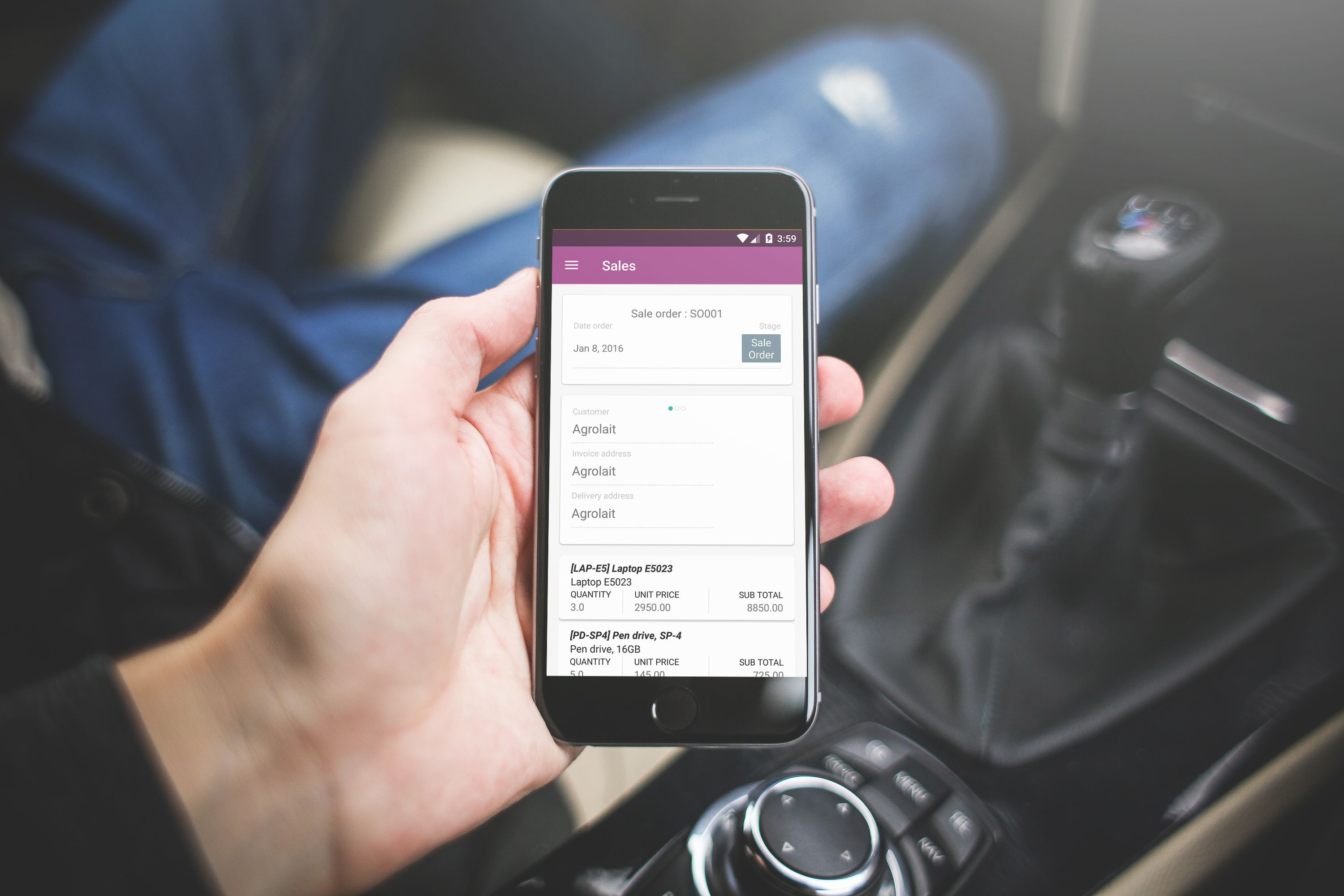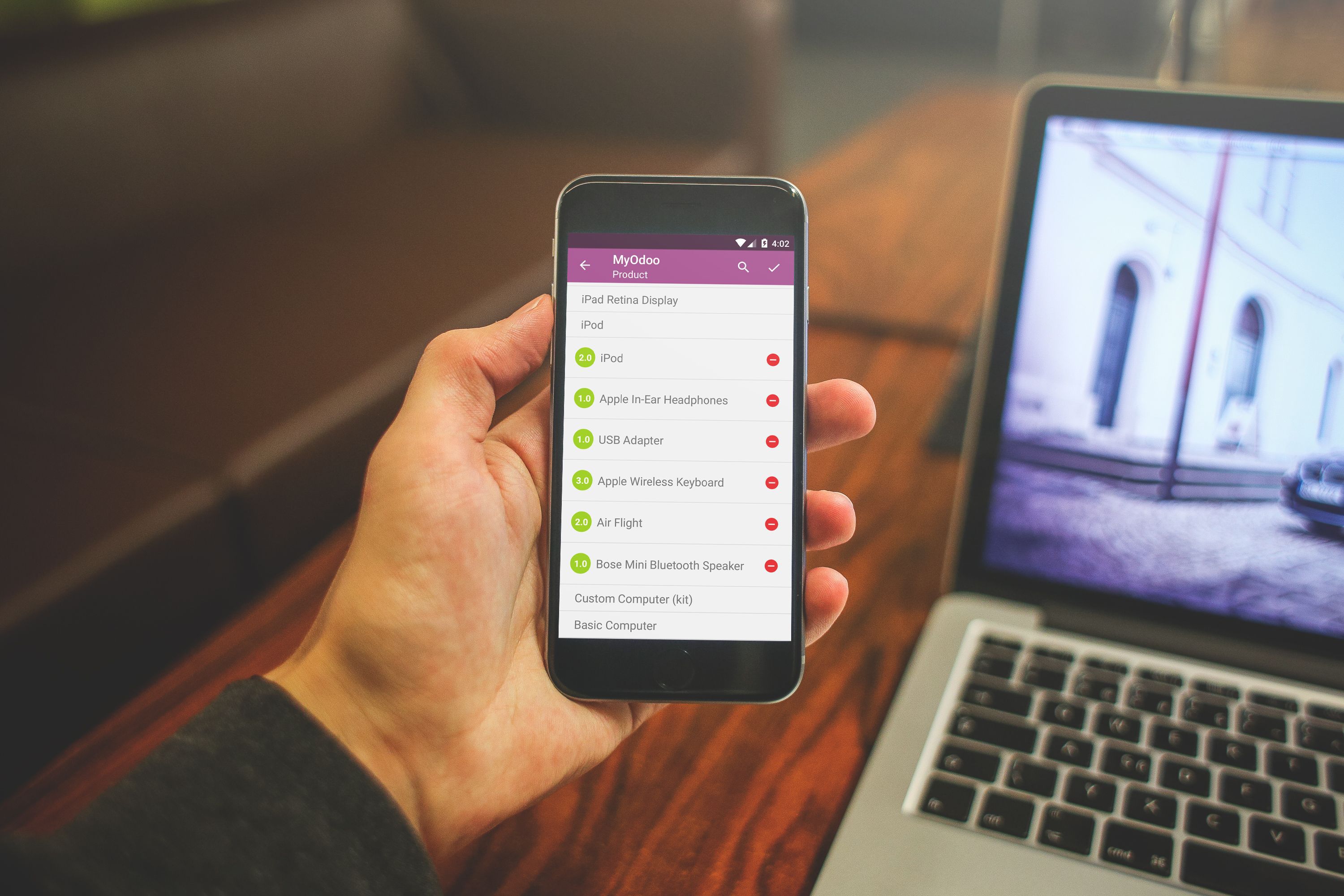 Realize your quote


MyOdoo Sales allows you to create a real-time quote at a lounge or at a trade show, for example.
By using MyOdoo Messages, you can directly send the quote to the customer and talk with him about the offer.


I want this app for my business !
Download our free version or request a quote