Manage your business at your fingertips
MyOdoo, the power of Odoo features in one mobile app. Access your company data everywhere.
Contacts
All your partners data in your pocket. Email or call customers in one step, navigate to them through your GPS.
Field Services
Keep an eye on your invoices and track the payment of your customer. Take control of your finances
CRM
Manage your leads and opportunities. Always get the latest infos while meeting your prospect/customer.
Timesheets
Sign in and out on a project, or any analytic account. A great and easy way to track your work and invoice your customers accordingly.
Expenses
Encode your expenses while you are travelling at the airport, you will be able to encode your expenses.
Activities
Track your tasks and report activities, status, and time spent. A useful tool to get things done, and done on time.
Settings
With MyOdoo you can use several Odoo accounts.
You can also specify which features and menus needs to be displayed or hidden.
Much more to come

This is just a start; the world is becoming mobile, and MyOdoo will follow the trend by adding more and more features in a near future.
Why MyOdoo ?


While Odoo provides a responsive web interface, MyOdoo add a new level of usage and usability by using a native mobile app. Using Odoo features from a mobile device is not only a matter of interface and access, it's a new way of working, a new opportunity to exploit mobile features.
MyOdoo redefine the way to use business applications and let you manage your business in an efficient way. Whatever if you are connected or not, whatever if you are using a smartphone or a tablet, wherever you are, whenever you want.
Try it now and as like more than 70.000 users over the world you'll keep it and use it daily.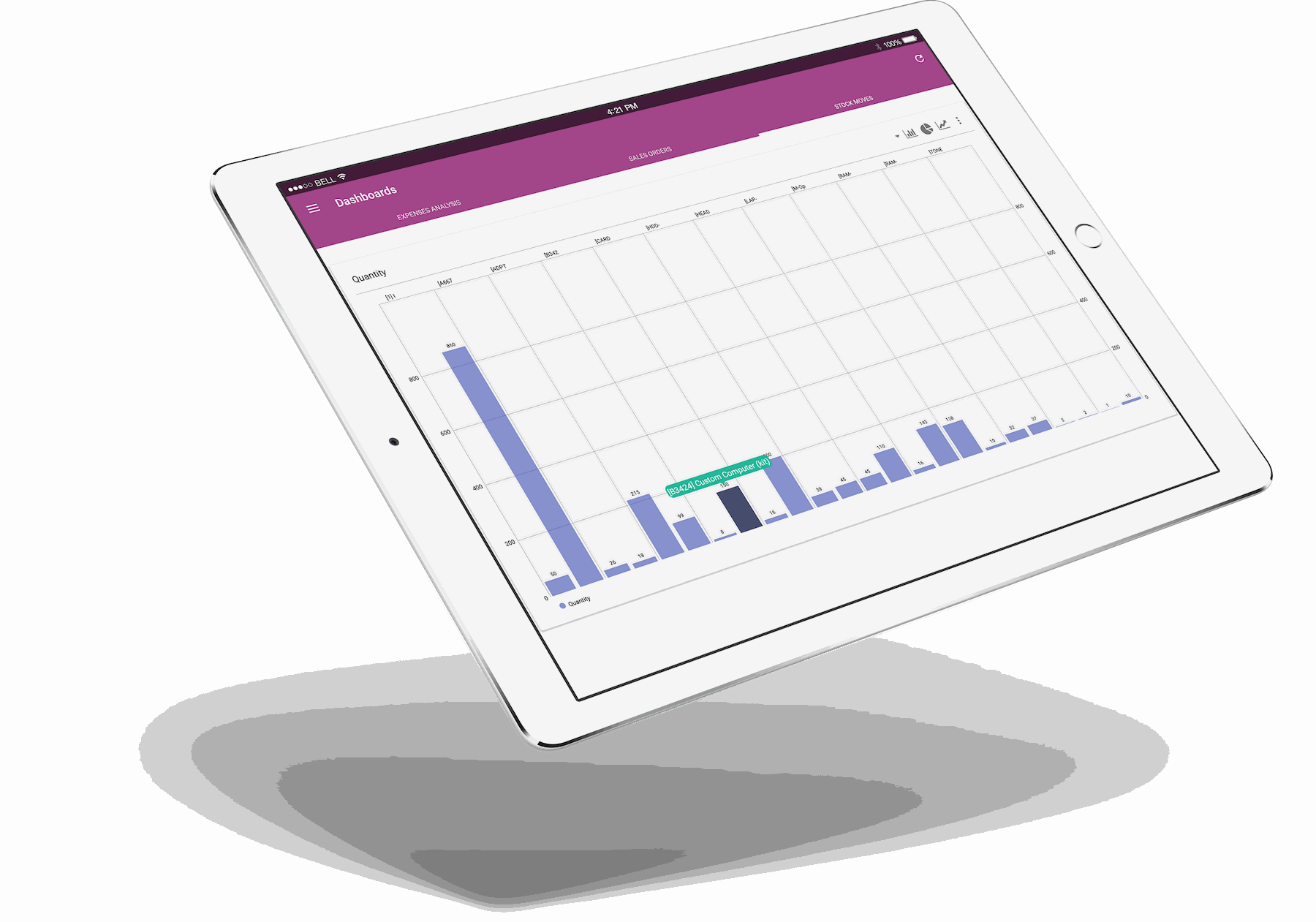 Want more features

Get a custom quote with our entreprise plan.