MyOdoo Messages
Follow and manage your Odoo messages from MyOdoo
Discover MyOdoo Messages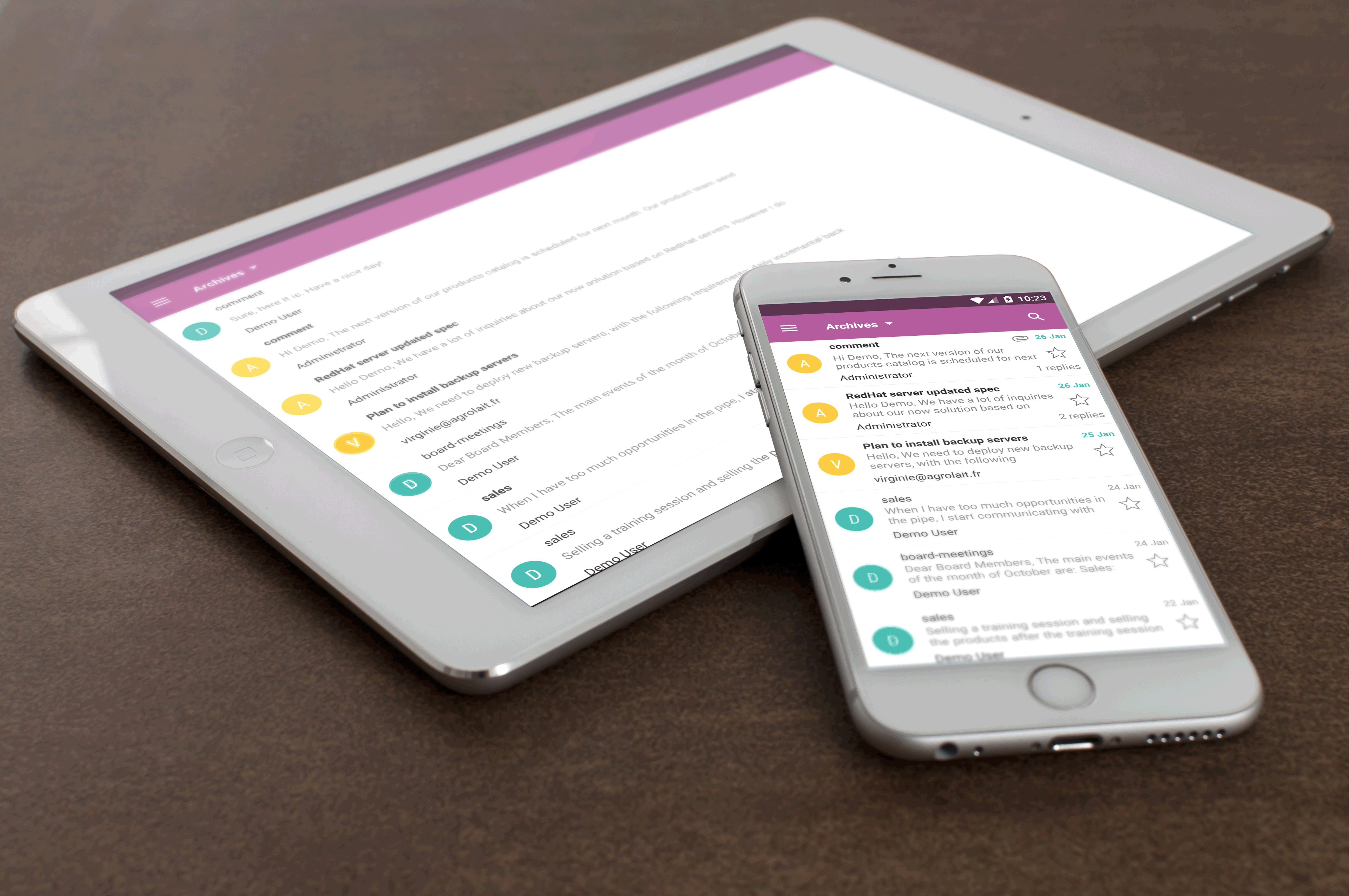 View and Manage your messages


From your smartphone or your tablet, view and manage your messages as you do already from your back-office Odoo (answer, flag as to do, ...).
MyOdoo Messages also allows you to archive your messages to avoid the overload of informations in your inbox.
Tie the attachements and share them !


From MyOdoo Messages, tie the attachments (pictures, files, videos, ...) and share them directly with your team.
You can also take a picture from the camera of your smartphone and share it by a message.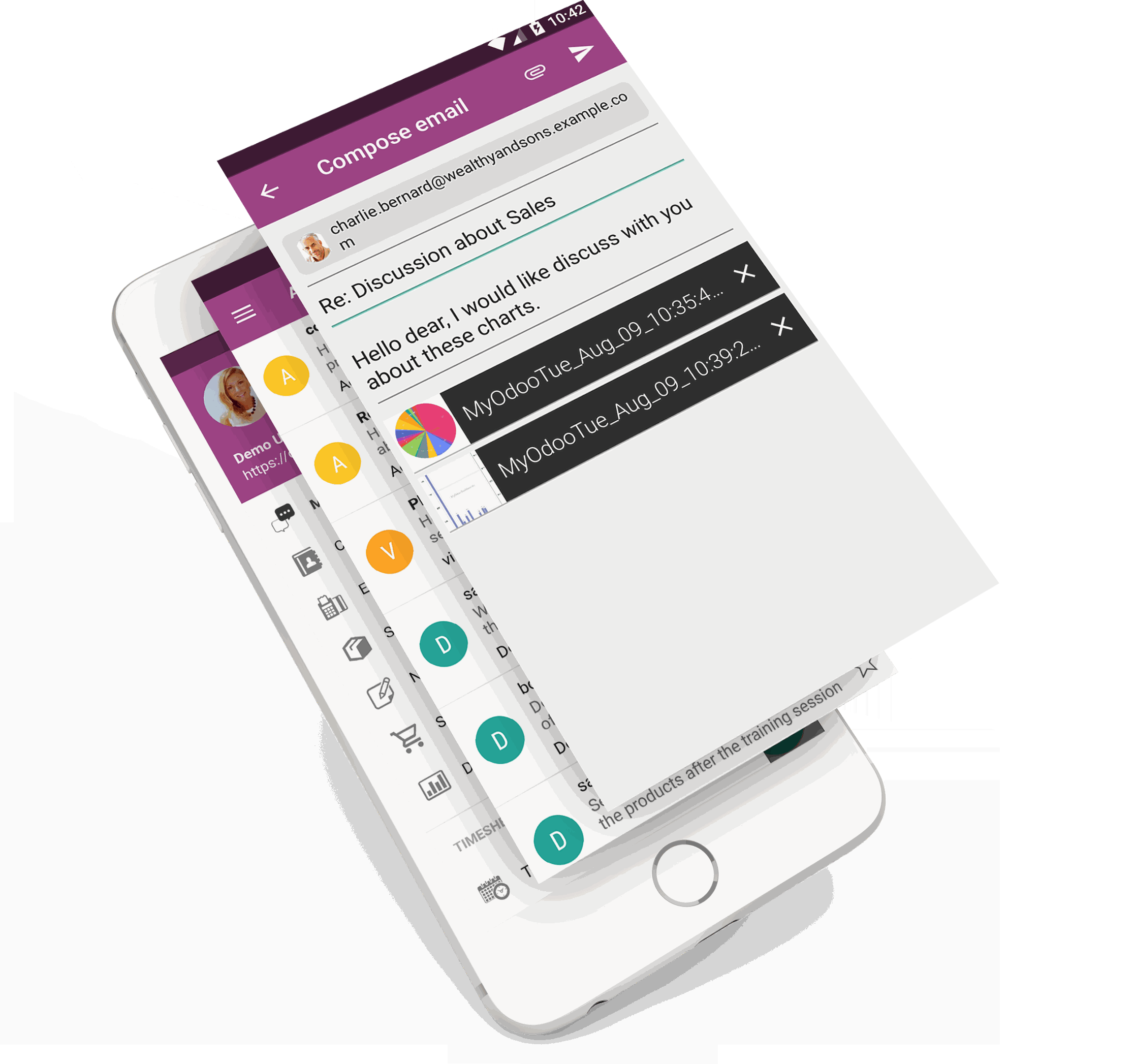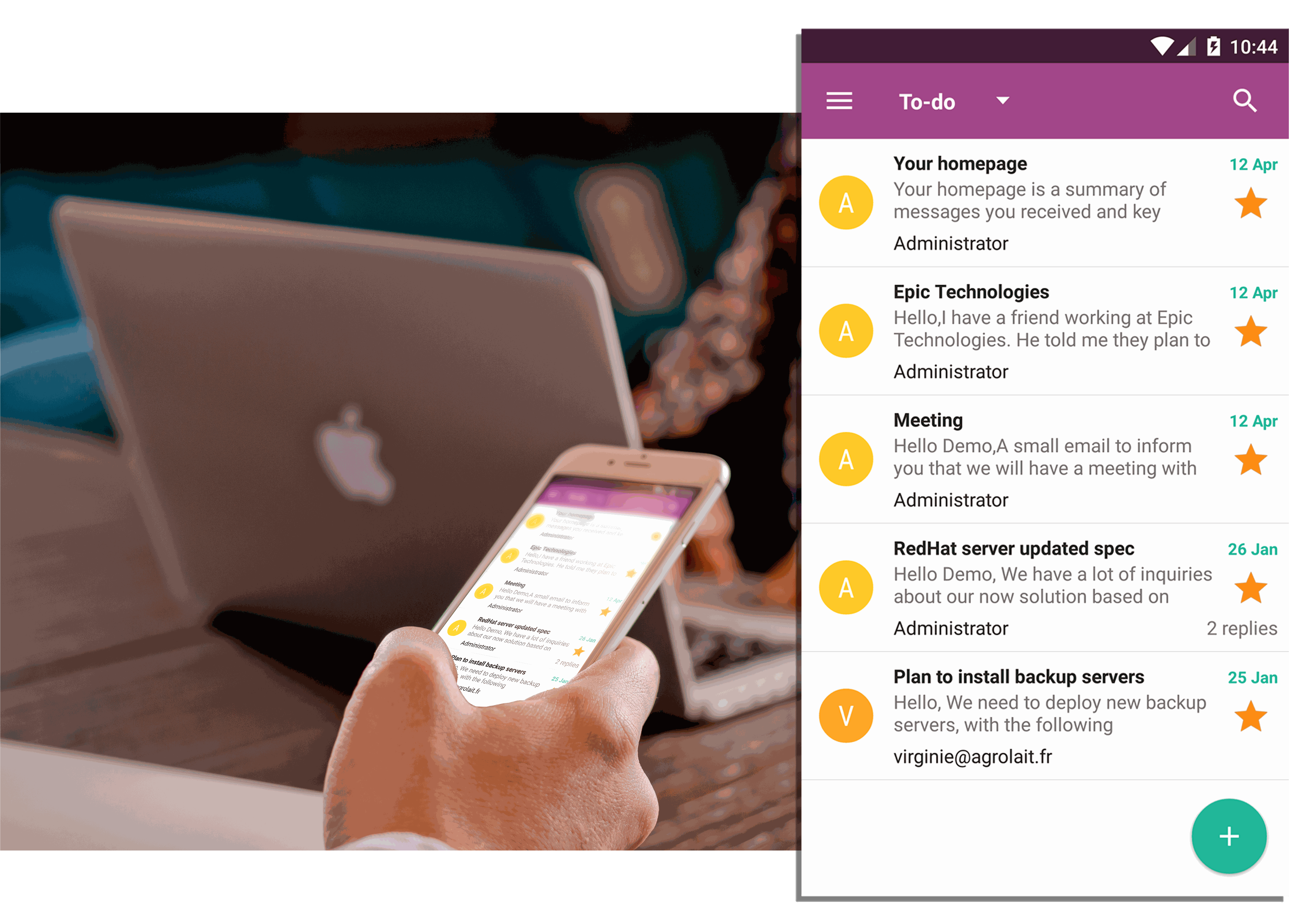 Manage your "To Do"


Furthermore, to access to your messages, you also can use and manage your "To-do" from MyOdoo Messages.
All received messages can be flag as "To-Do"to organize your work at the best.
I want this module to manage my business !
Download the free app or request a quote